Automotive Body Fabrications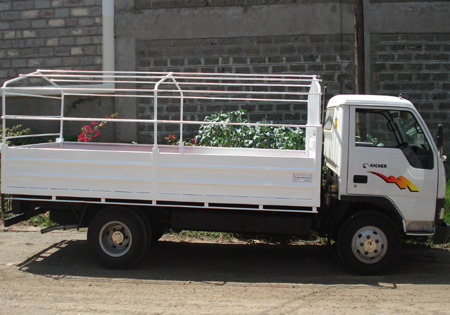 Nirmal is among the most renowned fabrication service providers in Kenya and engaged in Truck Body Fabrication, Bus Body Fabrication, Pick-up Body Fabrication, all other Commercial Vehicle Body Fabrication and repairing of your existing vehicle. We offer design solutions to all of your commercial vehicle body fabrication needs. For the best possible convenience of our clients, we take all types of fabrication jobs.
Nirmal ranks among the leading fabricators and can meet all your fabrication needs. With our experience staff, we provide all types of fabrication Services. Our highly expertise team enables us to offer safe, well organized and on schedule delivery of your vehicle. Our services are designed to take care of your varied needs. We pride ourselves on offering the broadest list of services of any company in our industry. Whether you are looking for a fabrication, consultation or body repairing of your vehicle, we can assist you.
We have some on the most knowledgeable engineers available. Our tenure and industry experience are unmatched and we stand behind our services with some of the most respected guarantees in our industry. Please review the list of our services and feel free to contact us if you have any questions and would like to speak with us.