Roller Shutters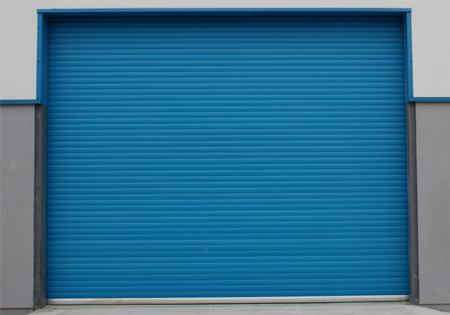 Nirmal Roller Shutters are an economical method of providing a secure and weatherproof closure to large or small openings. They are suitable for loading bays, factories, warehouses and any applications where security is required and represent a reliable and efficient closure for most applications.
Roller Shutters provide a virtually unobstructed and when open, the shutter and mechanism are out of the way above the doorway and clear of any risk of damage from vehicles moving through the opening. The doors are robust and have a long life with little maintenance required.
Nirmal Gate Roller Shutters have been supplied on many prestigious projects 25 years and come with the technical design and back up for which the company is renowned. Shutters can be supplied as standards up to 9000mm wide. Larger widths up to 10 meters are available.
Click here
to see pdf file for roller shutter.
Standard Specification
Curtains
Shutter Curtains are constructed from continuously interlocked steel laths, securely held in place by end locks. Various thickness and profiles are available according to individual criteria such as size, wind loading etc. Bottom rails are generally roll formed into a tee section.
Guides
Vertical guides are formed from rolled steel or fabricated dependent on size and wind loading and are supplied with suitable angles for fixing to the structure.
Endplates
Prime painted mild steel of appropriate thickness relative to door size and supplied with angles for fixing to the structure.
Barrel
The barrel is constructed from steel tube of adequate diameter to resist deflection and held in bearings or cups attached to the endplates.
Finish
Generally galvanized with non-galvanized parts prime painted.
Operation
Push-up
Suitable for smaller openings where frequency of operation is limited and balanced by an internal spring in the barrel. Openings exceeding 3000mm x 3000mm should be chain or electrically operated.
Chain Operation
Suitable for larger openings with infrequent usage and available up to 6000mm x 6000m. Balance is achieved by an internal spring in the barrel and operations by endless chain with a chain locking bx to suit client's padlock.
Electric Operation
Suitable for larger openings or when frequent usage is envisaged. Various types of arrangement are available with smaller openings typically using a 240 volt single phase center motor and larger shutters operated by a 400 volt 3 phase geared motor mounted on one endplate. Adjustable limit switches are incorporated to shop the shutter at the end of each travel.
Standard controls are open/close/stop buttons for geared motors and rocker switches on single phase central motors.
Weight
Dependant upon size and lath configuration but typically 20kgs per m2.
Options
Hoods/Fascias
Steel hoods and fascias can be supplied to cover the coiled shutter and motor.
Wicket Doors
Wicket or pass Doors are available on chain and electrically operated shutters upto certain sizes. On electric shutters, a safety interlock switch is fitted to prevent operation until the wicket door frame is clear of the curtain.
Lath Designs
Various lath designs are available from a 102mm flat laths exposed locations. The Laths can be Micro perforated or punched to allow ventilation and/or provide through visibility whilst maintaining the necessary security.
Controls
A variety of controls is available including remote operations by facility for linking into the client's BMS.
Finishes
Range of standard RAL colors is available.