Explosion Protected Electric Chain Hoists (Certified according to ATEX)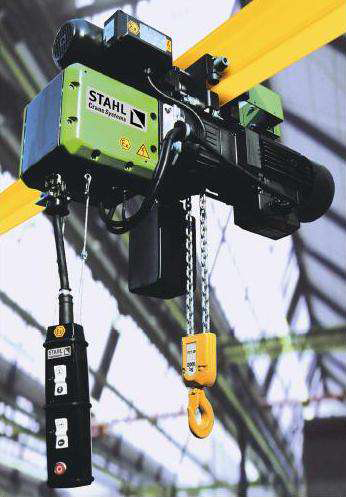 • Features
» Protected against gas and dust explosions: Certified in accordance with ATEX for Zone 1 (gas) and Zone 21 (dust). However' they can be used for Zone 2 (gas) and Zone 22 (dust).
» Maximum safety: Due to patented suspension directly on the chain guide.
» Minimal space required: Due to extremely compact headroom.
» Precision and flexibility: Ensured by two speeds for hoisting and travel as standard
» Long service life: In accordance with FEM.
» Maintenance-friendly and cost-effective due to low wear brake and slipping clutch.