Explosion Protected Electric Wire Hoists (Certified according to ATEX)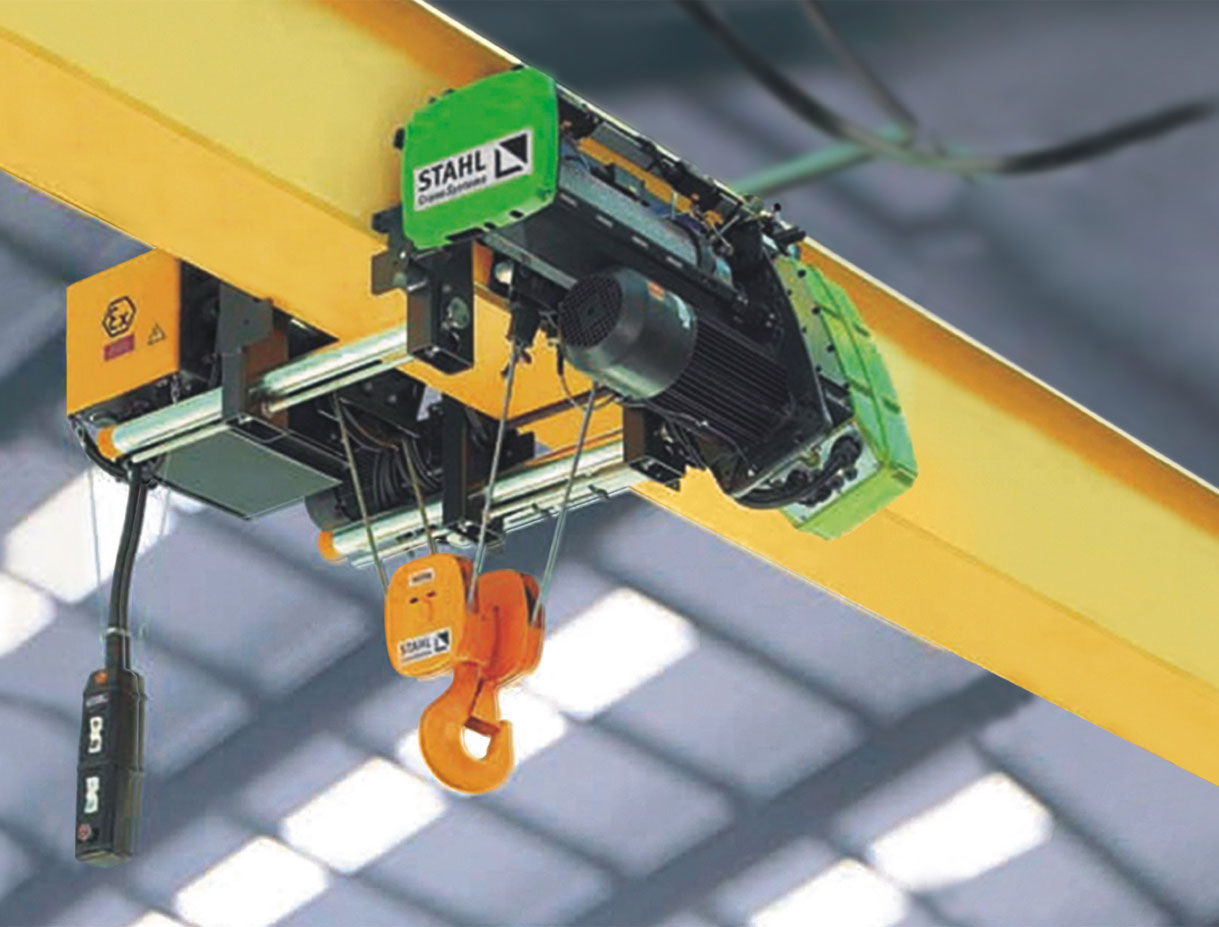 The SH Explosion Protected Wire Rope Hoist is specially designed for working in hazardous areas and meets ATEX requirements for Zone1 or Zone 2 or Zone 21 or Zone 22.
The field-proven SH Wire Rope Hoist program ranks among the most outstanding and extensive product ranges available internationally. All components come from own production facility of STAHL CraneSystems.
• Features
» Simple installation on the 'de' principle.
» Powerful' robust hoist motor with continuous performance and high duty cycle.
» Emergency hoist limit switch for top and bottom hook position as standard. No open hoist gearing. Gear with lifetime lubrication.
» Non-sparking version available as an option.
» Enclosed cast-metal rope guide.
» Sliding rotor motor with integrated conical disc brake.
» Repeatedly adjustable asbestos-free brake ensures long service life.
» Maintenance-friendly due to wear brake display.
» Components approved by UL.
» Faster⁄ customer-specific solutions due to modular systems.